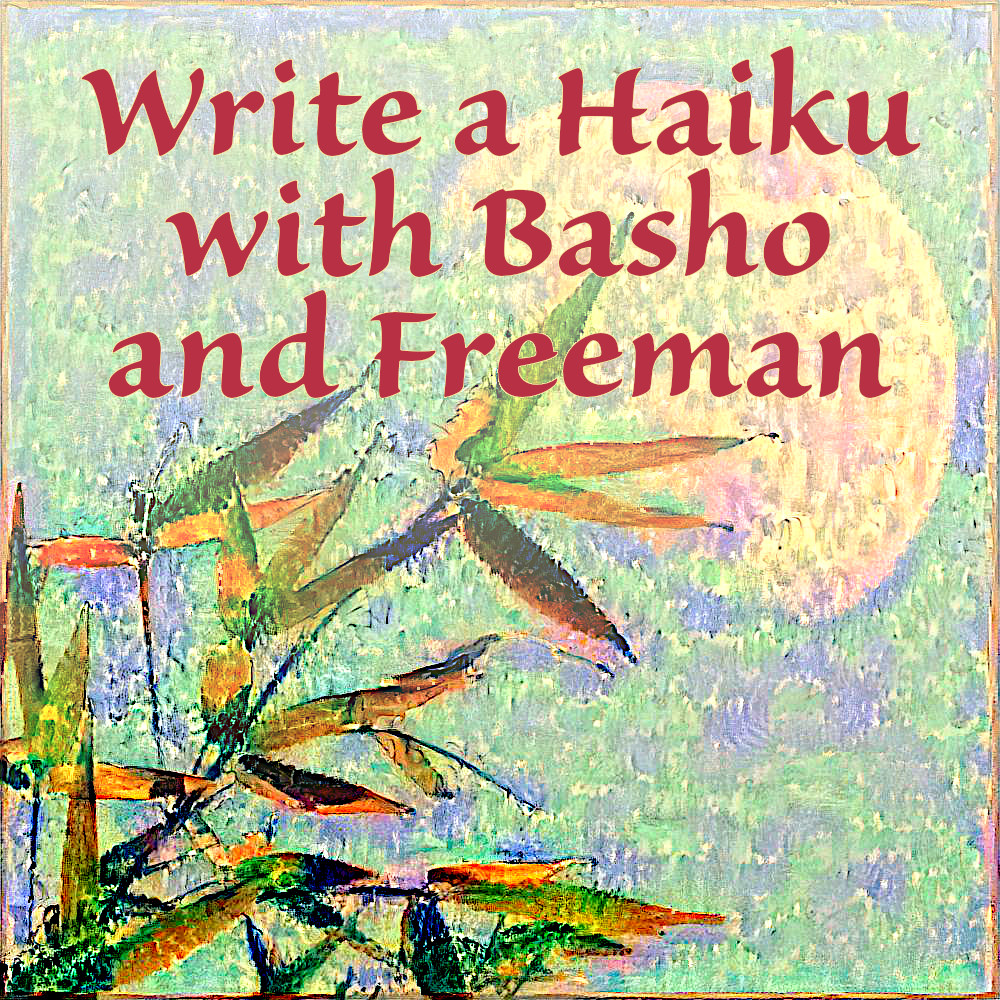 Come write collaborative haiku with me and Basho every week. Or just tune in to watch the fun!
Update: the broadcast is on hold. I'm hoping to resume in late summer or fall.
Here's how it works:
I'll be broadcasting on my Twitch channel every Sunday night at 6pm Pacific Time (9pm ET).
Viewers suggest first lines for a haiku in the chat.
I use a computer program I've written to help me select a second line for the haiku based on that first line, from one of Basho's actual haiku.
I then compose and write a final line to the haiku.
We might also switch things up from time to time and have different parties write different lines of a haiku.
Here are some haiku that have been written so far. In each, the viewers' lines are italicized and Basho's lines (from the book Basho: The Complete Haiku) are bolded. The remaining lines were written by me.
monsoon rain
the traveling monk's
bare feet
bird call
a thread of heat haze
taken by the wind
flowers
on a sagging branch
the morning moon
parcels of snow
pack horse driver's
winter load
weather beaten
lines of the haiku
in the wind
pining for flowers
beneath an empty sky
urchin girl
Some tips if you're new to Twitch:
Twitch is a platform that allows users to watch live video streams while interacting with the broadcasters via chat messages.
In order to post messages to the chat window of my broadcasts, you'll need to create a Twitch account using your email address or phone number. This is a very simple process that should only take a minute.
You might also need to Follow my channel before you can participate in the chat, but this is easy, too, and it will also help my channel.
If you like, you can take care of both steps -- creating a Twitch account and Following my channel -- any time before the broadcast. Just go to my channel page and click the Follow button, and Twitch will guide you through the process for signing up from there.
Part of the signup process is that Twitch will need to verify your email or phone number by sending you a code. (I'm sure you've gone through these standard steps with other websites as well.) Don't forget to verify your email or number, or you won't be allowed to post messages to my chat. (This is a Twitch security measure to guard against spammers or malicious parties posting to chats.)