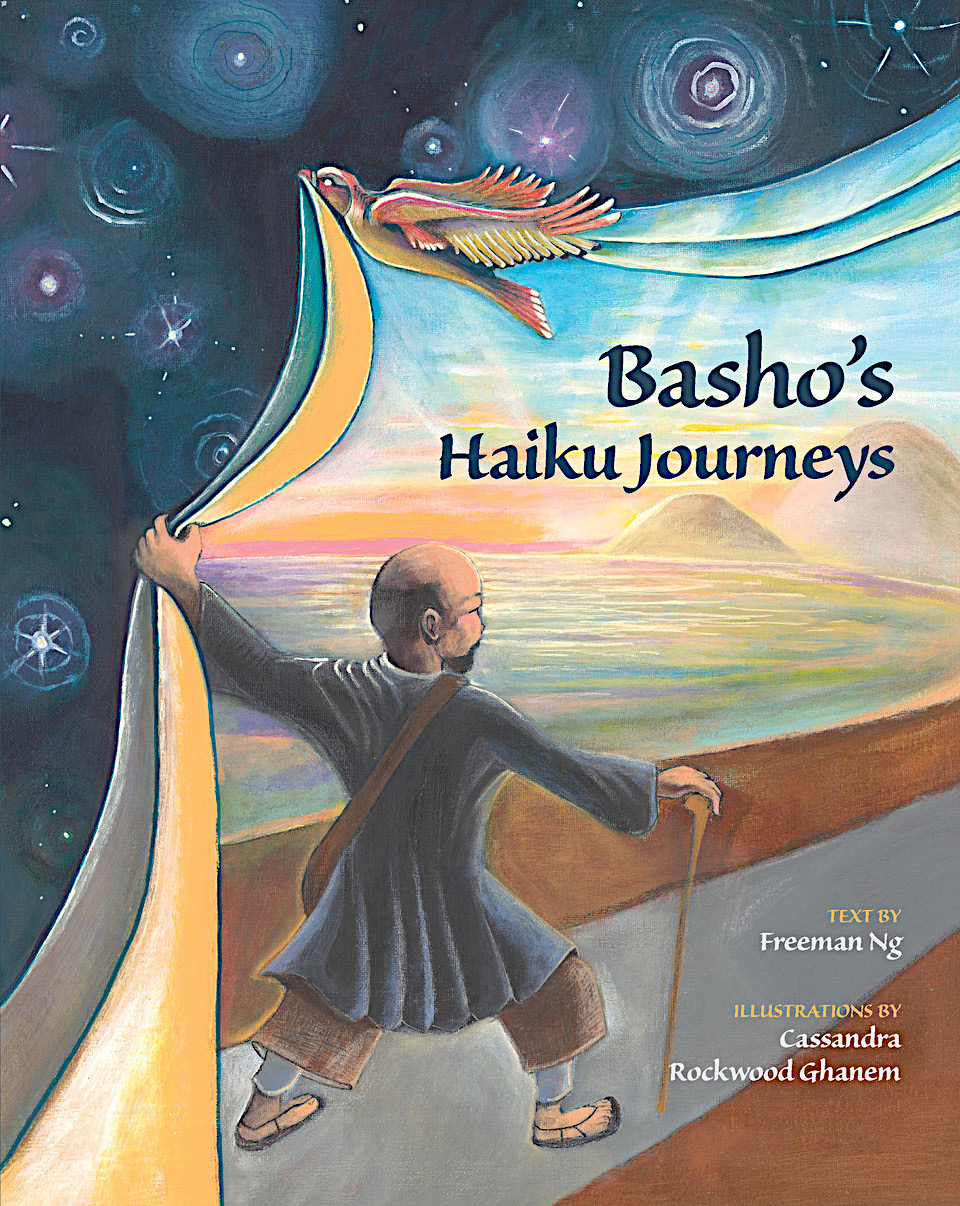 Basho's Haiku Journeys
Written by Freeman Ng
Illustrated by Cassandra Rockwood Ghanem
Published by Stone Bridge Press
The story of the first great haiku poet, Matsuo Basho, who gave up his comfortable city existence for a wayfaring life, eventually making five famous journeys across the length and breadth of 17th century Japan.
Written entirely in haiku and illustrated with lovingly hand-painted art.
Available on October 19, 2021, but you can pre-order it now!
You might also be able to pre-order from other online booksellers, or special order the book in advance from your local independent bookstore.
---
Booksellers and institutional buyers can find galleys and distribution information here.
Journalists can find a press kit here.