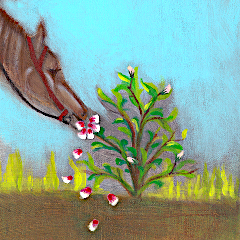 Electronic galleys of Basho's Haiku Journeys are available on NetGalley and Edelweiss.
If you don't have accounts with either service, you can see some sample pages from the book here.
Poetry/Biography & Autobiography/History
Print ISBN: 9781611720693
eBook ISBN: 9781611729511
$16.95 Print / $9.95 Digital | 40 pages | Trim 8" x 10"
Format: Paperback / softback
Distributed by Consortium, Baker & Taylor, Ingram, and other major wholesalers.